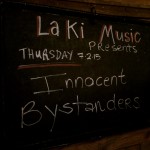 "The Innocent Bystanders are a great party band with a song list that will please a crowd of all ages! Very professional and very easy to work with, they looked great and did a great job getting everyone on the dancefloor."
Aubrey Paris, Rancho Bernardo Inn, Resort Club and Business Development Manager (Country Club Holiday Party 2016).
"For a fun night of classic rock & roll with a twist of humor and banter, the Innocent Bystanders are your band." Martin Coughlin, Laki Music, Poway, CA (https://www.facebook.com/lakimusic1)
"We highly recommend The Innocent Bystanders for your next party event!!!! They are beyond fabulous!! Great great music , fun dance songs and extremely easy to work with. If you want to make your party a party hire this band!!!!!" Mary P., Encinitas, CA (55th Birthday Party – Sept. 4, 2016)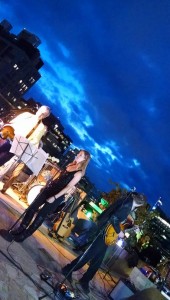 "The Innocent Bystanders played for my 60th birthday, and they made a good party great. It's obvious they love performing, and they do it well. They play a great variety of songs, it was impossible not to get up and dance. My guests raved about them all night. They are thoroughly enjoyable." Kevin C, Coronado CA. (60th Birthday Party, December 2016)
"Steve, thank YOU and the band so much!! We absolutely loved the music! The rain was unfortunate, but I hope you know people were dancing outside of the tent and really enjoyed your performance." Jennifer B, La Jolla, CA (Junior League Food & Wine Festival, May 2017)
"I highly recommend the Innocent Bystanders. I had them play at my reception in April 2014 and they were wonderful. The band was highly receptive to my suggestions for music; they played with energy and enthusiasm and the crowd loved the music, and we all danced. They were responsible, timely and provided a great performance. I loved in particular that they were willing to take specific song requests–and play all genres of music. If you have an upcoming gig and want a high-energy, fun band, then you should book the Innocent Bystanders." Leah C., San Diego, CA (Wedding)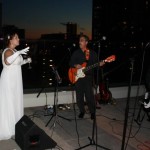 "We just threw a high school graduation party at our home and The Innocent Bystanders really rocked the house! Their amazing instrumentals and vocals had all ages from 15 – 70+ dancing the night away. They had the right mix of songs that kept everyone entertained and engaged with the party. We've had so many compliments from our party-goers on the band – thank you for a memorable night!" Carrie L. San Diego
"My husband and I had a party on Saturday night with many of our Kensington friends. The band 'The Innocent Bystanders' played for us and we had great fun dancing, listening, eating and being merry. Having this band made a big difference in the success of our party." Marie-France G., San Diego, CA (Backyard Party)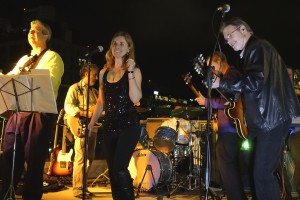 "The innocent bystanders provided great entertainment for my golf outing. They provided great covers music during a cocktail/dinner reception. They showed up and were ready on time and were very easy to work with and communicate with regarding the event. I would recommend them to anyone and will likely hire them again in the future." -Brett G, San Diego, CA (Corporate Event)
"Steve and the band were great. They worked with us to make the experience tailored to our requests and played great music all night. Do not hesitate to have them at any event!" -Chad N, San Diego, CA" (40th Birthday Party)
"I hired The Innocent Bystanders to play at Monte Carlo Night, a yearly event held by TJSL's International Law Society. If I can use one word to summarize the experience, it would be phenomenal. The band kept people rockin' and rollin' the whole night long and everyone in attendance absolutely LOVED the band. I cannot recommend The Innocent Bystanders enough." Chris A, San Diego, CA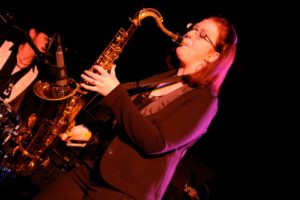 "Amazingly fun. They created a special song for our organization. Everyone had a really great time." -Christina H, San Diego, CA (Organization Party)
"We had a party last Saturday in our backyard and we hired the band "The Innocent Bystanders." We had a blast! We had used the band two years ago and it was great fun too. Since then, they added a new female singer. Nice combination of songs and music. We danced and some of us sang along. I really recommend them, plus Steve Semeraro (he plays base) lives in our neighborhood. We had a wonderful evening!" Kensington Party Giver, San Diego, CA
"As a law student, I don't have much down time to have fun. But whenever there's an Innocent Bystanders show, I always want to go because of how much fun I have. They know how to rock out! Next time I have an event or party, they will definitely be my choice of entertainment! It doesn't matter what age you are, everyone will have a great time and most certainly will enjoy the music! I'm definitely a big time fan!" Pua U., San Diego
"The Innocent Bystanders band has performed three times at The Otay Ranch Town Center. Each time they were huge successes with great energy and crowd participation! They were also very easy to work with regarding coordination and set-up. We hope to have them back soon!" Steve Isaacson, Sr. Operations Manager, Otay Ranch Town Center, Chula Vista, CA.